DESCRIPTION:
The Model BF-7311 USB 2.0 File Transfer Cable is the fast solution to peer-to-peer file transfer between two computers via their USB Ports. The transfer rate is up to 400 times faster than using a Serial or Parallel port connection and up to 10 times faster than USB 1.1. The Super-Link application program, furnished with the cable, features a Windows Explorer-like interface that makes file transfer as easy as drag-and-drop. Cable will work with USB 1.1 and USB 2.0.
TYPICAL APPLICATIONS:
The Multi-Linq cable can be used with any two computers that are running the Windows® 98, ME, XP or 2000 operating system and have USB connections installed. The Super-Link File Manager Software (shown below) must be installed on both computers. The Multi-Linq can connect two computers running the same or different version of Windows.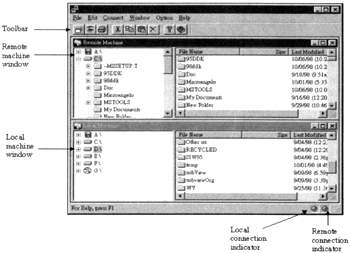 SPECIFICATIONS:


Operating Voltage:      5VDC derived from the USB Connector
Operating Temperature:  0°C to 50°C
Storage Temperature:   -20°C to 50°C
                        56mmX 40mm X 22mm
Cable Length:           6.5ft. (200cm.)
Compliance:             FCC Class A, CE


PART NUMBERS:

| Part Number | Description | Price |
| --- | --- | --- |
| BF-7311 | Multi-Linq Cable. | $24.95 |